Everything DiSC®
on Catalyst™
Everything DiSC on Catalyst is a personal development learning experience that equips people with the social and emotional know-how for more effective interactions at work—no matter who or where they are.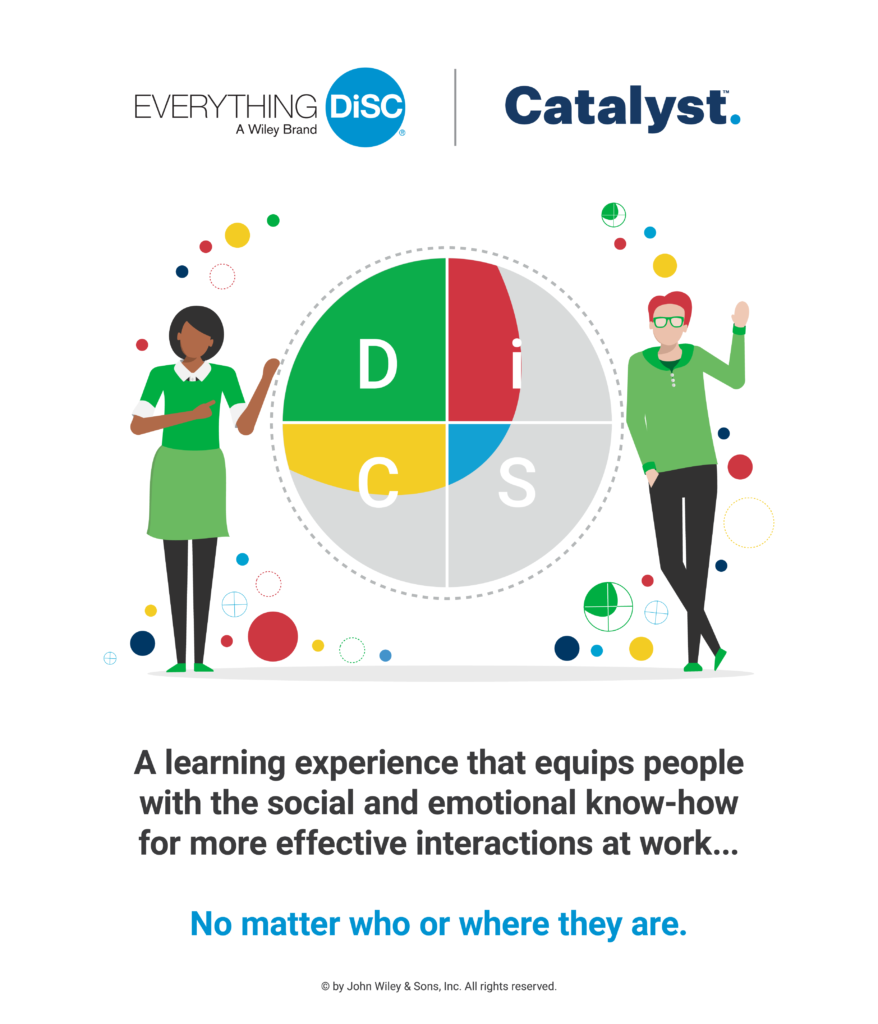 With the support of your qualified Smart Assistant, Everything DiSC can help your people to:
Better understand themselves
Appreciate and value difference in perspective and approach
Readily and consistently adapt to the unique needs of each person or situation they encounter
For your organization, Everything DiSC on Catalyst helps foster an engaged, collaborative, and adaptive culture that gets real results for your business as well as personal results for those who do a DiSC assessment.
The assessment is completed online and takes no more than 10 minutes.
DiSC Profiles are typically used for:
Assistance in hiring, recruiting, placement, promotion, outsourcing
Developing effective managers, supervisors, leaders
Building productive teams & improving customer service
Helping with change and conflict management
Enhancing the counselling or coaching experience
Here's how it works…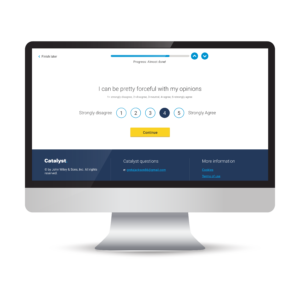 1. Take the Assessment
People respond to behavioral statements on a five-point scale to measure their preferences and tendencies based on the DiSC model—a simple, yet powerful model that describes four basic behavioral styles: D (Dominance), i (influence), S (Steadiness), and C (Conscientiousness).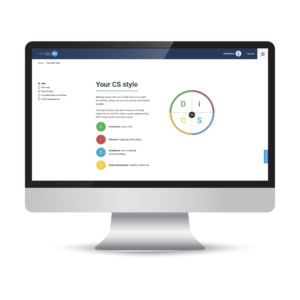 2. Discover Their DiSC Style
Catalyst delivers assessment results using a personalized, narrative-style behavioral profile. The personalized profile content:
Deepens self-understanding through the lens of each person's unique DiSC style
Gives people insight into their own preferences and tendencies
Lays the groundwork for a transformational learning experience full of "aha!" moments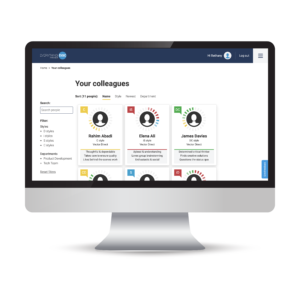 3. Connect with Colleagues
The Your Colleagues feature enables people to integrate DiSC into their day-to-day work lives. You can use this feature to:
Compare DiSC styles and gain tips for more effective interactions
Easily navigate through the platform to view comparison continua, actionable tips, and more
Adapt to the unique needs of each person and situation they encounter in real time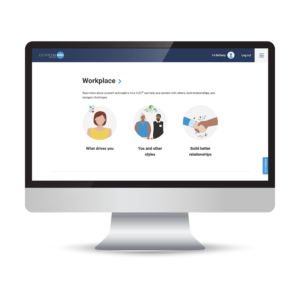 4. Access DiSC Applications for Ongoing Learning
Catalyst offers a range of DiSC application content designed to help your team develop the social and emotional know-how for more effective interactions at work. This personalized content helps staff to:
Better understand themselves
Appreciate and value difference in perspective and approach
Readily—and consistently—adapt to the unique needs of each person or situation they encounter
Using the services provided by a VA was a great fit for my business. It gives me flexibility during the… Read more "Great Fit"
Doug Maarschalk
Founder & Director, Sunergeo